Posted on: Thu 5th Nov 2015
New challenges to face Metalworking Fluid formulators and Emulsifier suppliers.
Performance demands, regulatory issues and commercial pressures will all play their part in providing new challenges for the new generation of high-speed machine tools according to a new article. 
The introduction of the new Global Harmonized System (GHS) for substances and mixtures has placed added pressure on manufacturers to provide more stringent classification and labelling for some emulsifiers. This change may result in a need to develop emulsifiers with milder labelling as well as the introduction of biostable emulsifiers.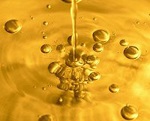 A recent study by Kline & Co. found that the global metalworking fluid market will reach 2.5 million metric tons by 2017, showing an annual growth for the industry of 2.3 percent a year. Along with corrosion inhibitors the most widely used additive in this market are emulsifiers, representing 140,000 of the 600,000 tons of additives used globally.
In todays market both anionic and nonionic emulsifiers are most commonly used in metalworking formulations. Emulsifier systems comprise elaborate blends of components to finely balance the benefits and the limitations. Nonionic emulsifiers, in general, provide good emulsion stability, low foam in deionized and hard water, poor defoaming in DI water and acceptable defoaming in hard water. However, they provide no antiwear performance or staining and corrosion inhibition.
Anionic emulsifiers such as phosphate esters, generally provide good emulsion stability, low foam in DI water and ultra-low foam in hard water due to soap formulation, no defoaming in DI water and excellent defoaming in hard water. They also provide good corrosion and staining inhibition and good antiwear performance. 
Finding the right base stock to develop nonionic emulsifiers is the key to meeting todays regulatory, performance and commercial requirements.
To view NiMAC's range of Ethoxylates, click here to visit the products page.